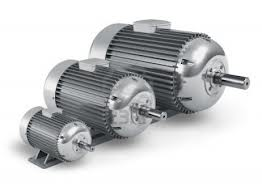 Since 1979 Wrexham Electrical Repairs has been supplying, servicing and repairing a wide range of Electric Motors as well as Centrifugal and Submersible Pumps. We are able to supply and repair almost any electrical motor no matter which manufacturer originally produced the unit.

Wrexham Electrical Repairs are able to help supply, maintain and repair AC Electric Motors, DC Electric Motors, AC Inverter Drives, DC Drives, Pumps, Gearboxes, Power Inverters.

Wrexham Electrical Repairs are stockists of Exico Motors. Exico IE2 & IE3 Motors purchased through Wrexham Electrical Repairs are covered by a 3 Year Warranty as standard.
Single Phase Motors
There are two main types of single phase electric motors, permanent capacitor & capacitor start/capacitor run.

To find out which type of Single Phase Motor you require, please see this guide.


Permanent Capacitor

Low Starting Torque for use in:
Fans
Pumps
Blowers


Capacitor Start/Capacitor Run

High Starting Torque for use in:
Car Lifts/Car Ramps
Compressors
Woodworking Machinery


There are many options, types and makes of Single Phase Electric Motors. That is why Wrexham Electrical Repairs are here to provide you with any assistance you need to make your decision. Sinply click on CONTACT for details of how to get in touch or if you know what you need then why not visit our SHOP to see the best prices.

Wrexham Electrical Repairs understand that nt all requirements are 'standard' and thats why we ensure that we are always in a position to help you find the right products to match your requirements.


Three Phase Motors
We can supply three phase motors to directly replace your existing units. Whether you're looking for one off or high quantities we can provide extremely competitive prices. As listed above is just a few of what we can offer

The best way to describe a Motor is as a transformer with a rotating secondary. Motors, generators, and transformers are similar in that their basic principle of operation involves induction. The premise for motor operation is that if you can create a rotating magnetic field in the stator of the motor, it will induce a voltage in the armature that will have magnetic properties causing it to 'chase' the field in the stator. This premise applies to AC motors that employ a squirrel cage rotor, and it is probably the most simple and basic of all motor designs. The three phase motor is widely used in industry because of its low maintenance characteristics. Due to the nature of three phase power, creating a rotating magnetic field in the stator of this motor is simple and straight forward




Brake Motors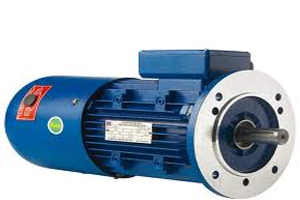 Wrexham Electrical Repairs stock, supply, maintain and repair a large range of Electric Break Motors.

We also stock a number of brakes ready to be fitted to standard motors suitable for any requirements.

Please contact us for any help and advice with regards to any brake motor requirements.


End Suction Pumps
End Suction Pumps are a typical centrifugal pump, the workhorse of industry. Also known as volute pump, standard pump, horizontal suction pump. The back pull out design is a standard feature and allows easy removal of the impeller and shaft with the complete drive and bearing assembly while keeping the piping and motor in place.


Submersible Pumps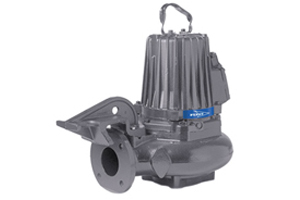 A submersible pump (or electric submersible pump (ESP)) is a device which has a hermetically sealed motor close-coupled to the pump body. The whole assembly is submerged in the fluid to be pumped. The main advantage of this type of pump is that it prevents pump cavitation, a problem associated with a high elevation difference between pump and the fluid surface. Submersible pumps push fluid to the surface as opposed to jet pumps having to pull fluids. Submersibles are more efficient than jet pumps.


Food Industrial Pumps ie Lobe Pumps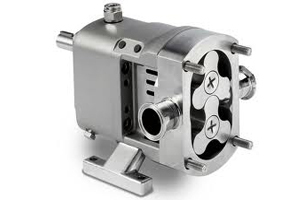 Lobe pumps are used in a variety of industries including pulp and paper, chemical, food, beverage, pharmaceutical, and biotechnology. They are popular in these diverse industries because they offer superb sanitary qualities, high efficiency, reliability, corrosion resistance and good clean-in-place and steam-in-place (CIP/SIP) characteristics. Rotary pumps can handle solids (e.g., cherries and olives), slurries, pastes, and a variety of liquids. If wetted, they offer self-priming performance. A gentle pumping action minimizes product degradation. They also offer continuous and intermittent reversible flows and can operate dry for brief periods of time. Flow is relatively independent of changes in process pressure, too, so output is relatively constant and continuous.